Skip to Content
Leadership Development for the Canadian Workforce
Leadership and Management Development Made Easy with Clariti Group
Many professionals seek leadership development and executive coaching from Clariti Group. Our management and leadership development programs can be customized to suit each client's needs. Whether you want our insights on how to become a better leader or you'd like to learn how to effectively deal with change in your workplace, we can tailor our strategic leadership programs for you. We work one-on-one with individuals in all phases of their careers, ranging from new managers to seasoned C-suite executives. You can count on our 50+ years of combined experience to present you with the tools and knowledge you'll need to build effective leadership for tomorrow. If you're looking for leadership development in Ottawa or a surrounding area, please contact us today to get started on the path to success with Clariti!
Clariti Group Can Help You Develop Leadership Skills
Our leadership development programs at Clariti Group utilize various coaching methods so you can develop better management and leadership skills. We offer leadership assessments, individual coaching, and public workshops so you can feel comfortable learning at your own pace, no matter your preferred learning style. Common areas for management and leadership development that we offer include: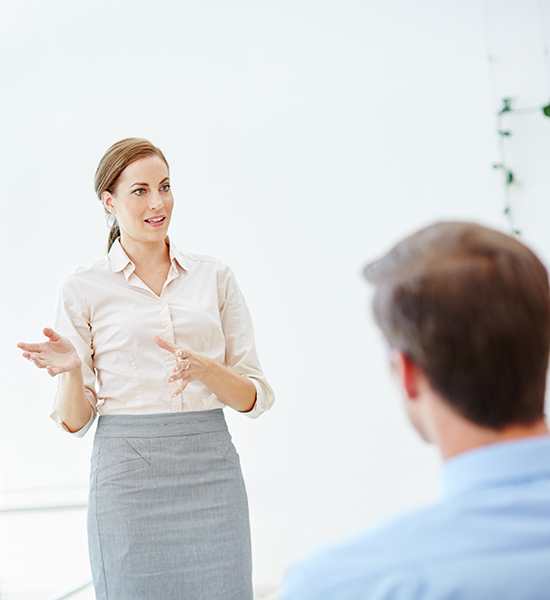 Developing New Managers
Communication Skills
Giving Performance Feedback
Change Management
Innovative Thinking
Civility in the Workplace
Conflict Management
Emotional Intelligence Training
Effective Presentation Skills
Employee Engagement
Developing Creativity
Dealing with Difficult People
Harassment Prevention
Creative Problem Solving
Successful Networking
Developing High-Performance Teams
Managing a Remote Workforce
Building Resilience to Workplace Stress
Negotiation Skills
Chairing Effective Meetings
Improving Self-Awareness
Mental Health in the Workplace
Managing Pressure & Maintaining Life Balance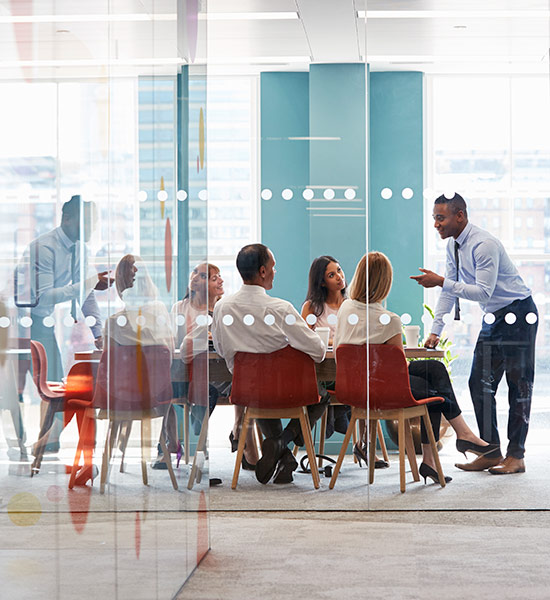 Learn How to Have Actionable Conversations™ with Others
If you are a leader in your organization responsible for developing a team of your own, we can teach you how to have Actionable Conversations™ with others. These sessions focus on conversation and action to help leaders implement behavior change in the workplace. Over 45 sessions are available in areas ranging from leadership to self-management, communication, decision making, role and cultural, and team alignment. Equip yourself with the tools to engage and develop your own team.
What Are the Qualities of a Good Leader?
We've all observed someone who we admired for their leadership skills, whether it was a boss, teacher, youth group leader, or CEO. What are the qualities of a good leader? The answer may vary depending on whom you ask, but our career coaches at Clariti Group have narrowed it down to the following:
Vision – A leader should have a clear vision of what he or she wishes to accomplish. Without a purpose and a plan for the future, it's usually more difficult to gain momentum and followers. Most successful leaders throughout history have been able to articulate their vision clearly to the masses and encourage others to rally behind their ideas. It's not enough to have a vision – you also have to be transparent about communicating that vision with others.
Patience – Success rarely happens overnight. Therefore, leaders must be patient, waiting for the right opportunities to come along and having enough courage and foresight to take said opportunities. Most leaders possess the ability to see the big picture and look to the future rather than merely focusing on short-term goals that may be easier to obtain.
Motivation – Great leaders are also great motivators. They have a "can-do" attitude and enough passion to captivate and inspire others. Many of history's greatest leaders have led by example, including Mahatma Gandhi, Martin Luther King Jr., and Nelson Mandela.
Emotional Intelligence (EI) – Effective leaders must be able to distinguish their emotions from the emotions of others, as leaders are often called upon to manage emotions. The five main components of EI are self-awareness, self-regulation, motivation, empathy, and social skills. Leaders must possess empathy or the ability to understand others' thoughts, feelings, and beliefs. Without empathy, leaders can't engage others to alter their behaviors and make positive changes that are beneficial to everyone. Clariti Group includes emotional intelligence training among our specialized leadership skills training courses.
Diplomacy – While leaders must be capable of taking action and making decisions, it's equally essential that they're able to collaborate well with others. The best leaders listen to others' ideas and utilize talent while ensuring everyone works together to obtain a common goal despite differing opinions or beliefs. Clariti Group includes conflict management among our specialized leadership development training programs.
Take Advantage of Our Effective Leadership Training Today
Would you like to learn more about our effective management and leadership development programs in Ottawa and elsewhere across Canada? Individual coaching can be delivered in major cities across Canada, or conducted by phone or video chat, if desired. We also offer public workshops on a monthly basis in Ottawa, ON. Contact Clariti Group today to discuss the development you need to make the most of your role as a leader!
clearly great careers. clearly great workplaces.