Skip to Content
Workplace Investigation & Restoration Services in Ottawa & Surrounding Areas
About Clariti Group
Clariti Group was built to provide individual services and employer services in Ottawa that empower people to make informed decisions around careers and leadership. We provide clear and comprehensive employer services and individual services with a focus on diversity, equity, and inclusion.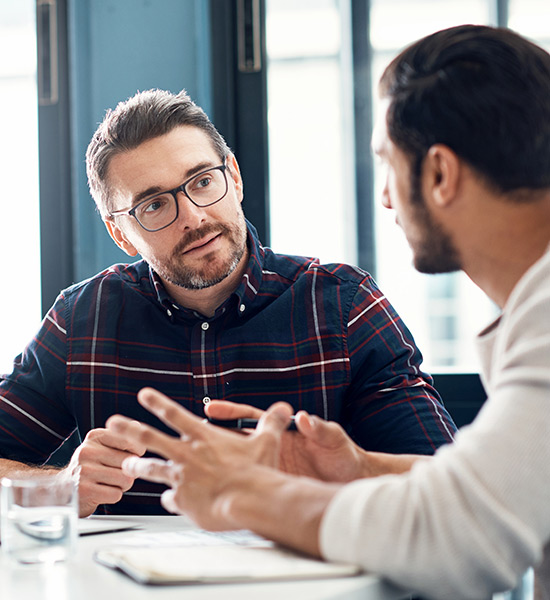 What Is Workplace Investigation and Restoration?
Any workplace can become susceptible to unrest, conflict, discomfort, and liability. To minimize the disruption to your workflow, we can provide a prompt, fair, and thorough workplace investigation in Ottawa and surrounding areas that allows you to move forward with certainty. We work closely with you to minimize any liability, and we can assist you in implementing proactive measures that prevent a reoccurrence of the conflict. With the help of your existing management teams, we'll find an optimal resolution that is best for all involved. Our company also provides helpful, supplemental employer services in Ottawa, such as direct mediation, conflict coaching, and effective team building to help you restore and rebuild your workplace in full.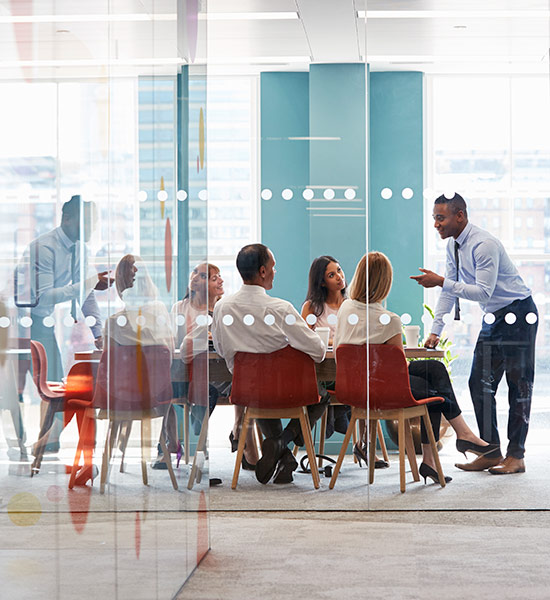 Who Benefits from Workplace Investigation and Restoration?
Contact us for personalized workplace investigation services in Ottawa when your leadership team faces challenges such as:
Allegations of cause and inappropriate employee behavior
Anonymous complaints
Bullying and psychological harassment
Hostile work environment
Policy breaches
Harassment and discrimination in the workplace
Sexual harassment
Statutory violations
Workplace health and safety incidents
Our trained and experienced investigators will evaluate your issues from all angles, and provide a thorough written report at the end of the investigation. We work closely with you and your leadership team to develop comprehensive guidelines that minimize the risk of problems reoccurring. We also offer individual services in Ottawa that include leadership coaching and leadership development workshops that can help your team better identify areas susceptible to conflict.
Why Choose Clariti Group?
Rebuilding and restoring the workplace after a workplace investigation, particularly if it involves an allegation of harassment and discrimination in the workplace, is an important step in maintaining a cohesive culture. As full-service HR consultants in Ottawa and the surrounding areas, we offer coaching, mediation and conflict resolution, workplace harassment training, and team-building sessions that can help your team move forward – together – with confidence.
What to Expect When You Choose Clariti Group
While your leadership team may be too close to the conflict to assess it and determine how to proceed, we can act as an expert, neutral third-party to navigate the complexities of the issues. Not only does this make your employees feel more comfortable discussing workplace issues, particularly harassment and discrimination in the workplace, but it allows your leadership team to take a step back to focus on more important elements of their job. When you choose us for your workplace investigation and restoration in Ottawa, you will be getting a team of experts who have years of experience identifying and overcoming workplace hurdles. We are also trained in harassment investigation procedures and can identify and eliminate harassment and discrimination in the workplace. Our workplace restoration plan allows employees to safely return to their normal routines with minimal disruption, confident that their leadership team has addressed the issue and that everyone is ready to move on.
Workplace Investigation and Restoration Process
Our guiding principles for conducting workplace investigations generally include the following steps:
The employer decides to conduct an investigation
Employer participates in the choice of an experienced, impartial investigator
Employer and investigator develop a scope of the investigation
The investigator begins planning the investigation
The investigator and employer identify the relevant representatives and witnesses
Investigator and employer develop a confidentiality and privacy agreement
Investigator begins evidence gathering and retention efforts
Investigator conducts relevant witness interviews
The investigator thoroughly and impartially documents every step of the investigation
Investigator presents the findings of the investigation
Investigator supplies a full report to the employer at the conclusion of the investigation
Contact Clariti Group for Employer Services in Ottawa
Employers are obligated to thoroughly address all allegations of inappropriate employee behaviour. Whether it's a complaint of racial or sexual harassment or an instance of bullying in the workplace, Clariti Group has experienced workplace investigators at your service. You can count on our team to provide discreet, impartial workplace investigations on your organization's behalf. We can also assist your organization with the necessary restoration work to help your team look ahead to the future. If you have questions about how your company can benefit from workplace investigation and workplace restoration in Ottawa and the surrounding areas, we have the answers. Be proactive by contacting us today for the advice your organization needs to maintain a healthy environment that's suitable for all employees.