Skip to Content
Outplacement Services & Career Coaching
Clariti Group's Employee Outplacement Counselling
Nothing can be as hard as parting with an employee. It can cause a strain on everyone within an organization if not handled properly. Clariti Group offers employee outplacement services in Ottawa, Ontario. When you have an external source of support, employees have a smoother transition into their next career opportunity. More importantly, using a dedicated employer service team like ours shows your employees that you respect them and wish to support their future goals as much as possible. Learn more about our employee outplacement services.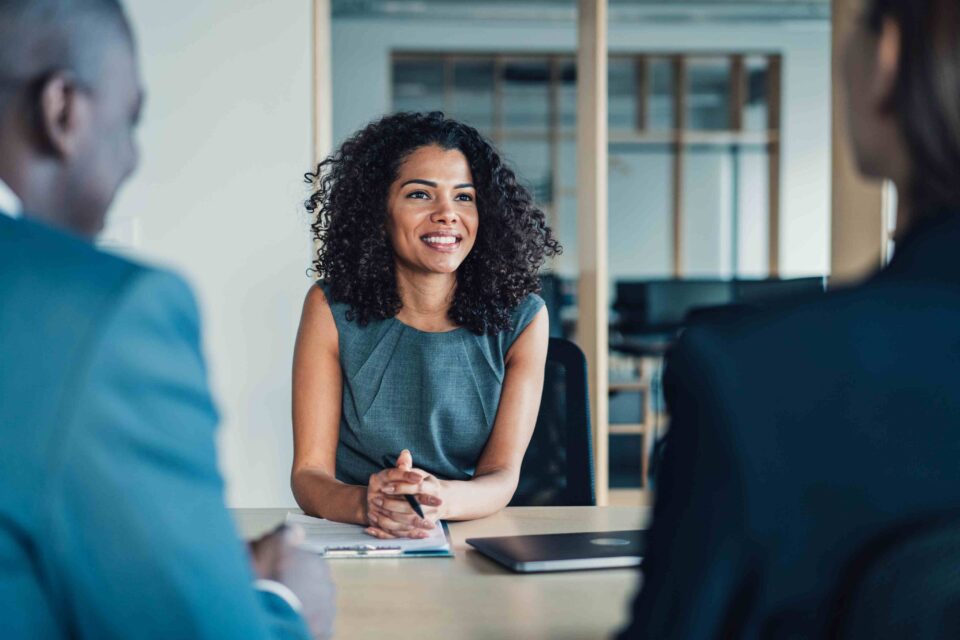 Our Career Outplacement Services
We believe that an effective employee transition plan involves a full-service approach. We help transitioning employees with everything from mapping their future career aspirations to preparing for their next interview. Our outplacement consulting services include:
One-on-One Coaching: We are available to meet with individual employees and help them plan the best transition into their next career.
Practical Job Search Support: From preparing your resume to managing the online job search landscape, our team is here to help you make employees' job searches as efficient and successful as possible.
Transition Planning Assistance: Any transition requires a plan, from mapping your employment aspiration to financial planning.
Individual Coaching for Transitioning Employees
Clariti Group's individual employee outplacement coaching services offer personalized care to each employee. We use tried-and-true career development tools like assessments, resume assistance, and interview coaching to make each employee's transition as smooth as possible. When it is time to part ways with an employee, offering them individual coaching services shows them that your organization truly cares about their success.
Group Transition Workshops
Many organizations offer group transition workshops when several employees are leaving the company at once. This type of career outplacement service gives transitioning employees an active and engaging environment to plan their next moves. These workshops give employees the tools they need to navigate their way to their next role successfully. We will show employees the most effective ways to prepare their resumes, conduct themselves in an interview, and even negotiate for the highest possible future salary.
On-Site Transition Support
While we offer a great deal of support to the employees who are leaving the company, we also provide support to the members of your organization conducting the termination. Our on-site transition support services help your team plan the most compassionate, fair, and effective restructuring. Our on-site outplacement services include:
Coaching management and HR teams on how to conduct termination conversations while maintaining the morale of retained employees
Logistical coordination surrounding the day of notice
Providing practical and emotional support to impacted employees
Overseeing the return of company property
Following up with employees to discuss our transition services
The Value of Employee Transition Outplacement Services
Almost nothing in business is as sensitive as letting someone go. Whether one or more employees are transitioning out of the company, the benefits of professional outplacement consulting services are clear. First, our clients often feel an ethical obligation to help their employees find their next career opportunity. Also, transitioning employees feel more respected, and as a result, it reduces the likelihood of litigation. On top of all that, you can maintain the morale of your organization when you know the most effective ways to discuss and communicate a restructuring.
50 Years of Creating Workplace Harmony
We focus on helping you and your staff create a more harmonious workplace. For more than 50 years, we have offered career outplacement services to businesses in the Ottawa area. On top of our outplacement services, we also provide many services that are designed to help your team grow, including:
Contact Us Today to Schedule a Consultation!
If your business needs an industry-leading employee outplacement service team, you want to work with Clariti Group. We offer a compassionate and practical approach to employee transitions. We give your management and HR teams the tools they need to conduct the discussion with a confident and caring tone. At the same time, we offer an array of job search support services to transitioning employees, ensuring they have the best possible chance at future success. Contact us today to schedule a consultation for our employee outplacement services.