Skip to Content
Our Story
Clariti Group was born out of a fundamental desire to help individuals and employers make informed decisions around career and leadership. We aspire to share the lessons we've learned from our 50+ years of combined experience with others who may be facing career challenges, transition, leadership, or organizational development considerations. We're committed to providing clear and comprehensive services that genuinely add value.
Our mission is simple: to help individuals and teams achieve great careers and great workplaces.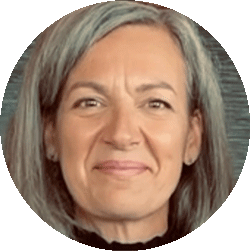 Tara Azulay
Founding Partner
With a degree in Psychology & Criminology from Carleton University, Tara was initially interested in a career in policing. However, taking on temporary assignments through a small employment agency as she finished university ended up leading to a 17-year career in the recruitment & placement industry with what is now one of Canada's leading staffing & recruitment firms. Tara launched the firm's presence as altisHR (now Altis Recruitment) in Toronto in 1996 and as VP/Regional Director of Site Development & Operations, helped grow the organization to three locations within the GTA and one in Vancouver. After a long and rewarding career, she relocated back to the capital and continued her work within the career space, launching the Ottawa chapter of the momcafé Network – a networking and career-support group focused on connecting local professional moms. After operating the chapter for two years, she returned to the corporate world, working with CareerJoy as Director of Client Development for 1.5 years before co-founding Clariti Group with Kevin in February 2014. A life-long learner, Tara has completed the Certified Resilience Coach Program with Leadership Wellness Group, a Life Coach certification with JRNI (now Lumia), the Sales Management Program at Queen's University Smith School of Business , and has also earned a designation as a Certified Staging Professional® just for kicks.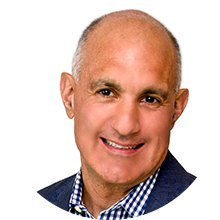 Kevin Barwin
Founding Partner
Kevin has over 30 years of business experience as a leader and entrepreneur, having held several senior management positions in Sales, Business Development and Operations. Before co-founding Clariti Group, Kevin held positions as Partner/General Manager at CareerJoy, Vice President of Business Development for OverlayTV, Vice President of Global Sales for Lumenera Corporation, CEO and Co-founder of Zequra Technologies, and CEO of Oursoftware Ltd. In 2003, he was the recipient of the "Top Forty under 40" awarded by the Ottawa Business Journal for his commitment to professional excellence and contributions to the community. An avid board and committee member, Kevin was Past President of the Ottawa Chapter of the Human Resources Professional Association (HRPA). He is a board member and Chair of the Grants & Evaluation Committee of the Jewish Federation of Ottawa, and also sat on the board for Habitat for Humanity Greater Ottawa. Kevin holds an MBA from McMaster University and a BA in Mathematics from Queens University. A master at networking, if Kevin had a theme song, it would be "Where Everybody Knows Your Name" from the long-running TV show "Cheers" since he seems to know 99.9% of the population in Ottawa. Kevin is also a world-class skier and always manages to find the best deals on hotels.
clearly great careers. clearly great workplaces.